RSI Momentum Arrows Indicator
Summary

This indicator is based on RSI and Momentum indicators. It also considers moving averages of these two indicators. The three indicators have adjustable settings. The arrows do not repaint since the indicator only uses confirmed values and waits for the candle to close before painting an arrow. The indicator is also able to alert when arrows appear. There are 3 types of alerts - Popup, Email and Mobile Push Notifications. The arrows can be used in the EA and the inputs can also be optimized in the EA.
Inputs
All inputs are standard, self-explanatory and easy to use. If you have any questions though, just ask.
Example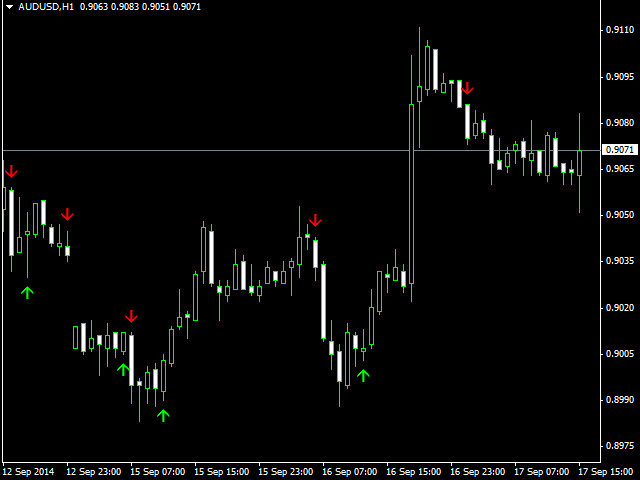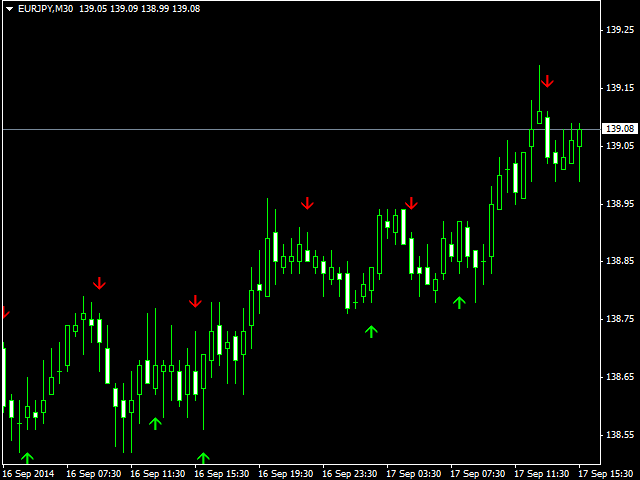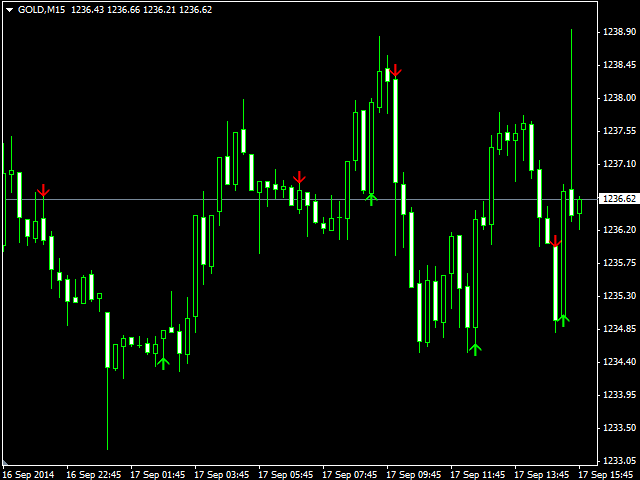 Purchase
The current version is v1.00. Updates will be made based on customer feedback.
If you would like to pay with another method other than Paypal, just let us know. We accept many forms of payment
Payment is a one-time fee. You pay once and you are done.
All orders are processed manually. Expect delivery within 12 hours after payment is received.
Your purchase entitles you to free support and updates in the future. It is the responsibility of the customer to check back for updates. We do not do this for you. If you are a customer and want an updated version, simply send us an email and we would be happy to send you the update free.
Your purchase entitles you to use this indicator with no expiration date.
Your purchase entitles you to use this indicator on 5 different account numbers total. The broker, server, and type of account does not matter. If you use more than 5 account numbers, you will need to purchase again.
After payment, email us your account number(s) that you want this indicator to work on. You do not need to use all 5 account numbers at once. You can wait to use the remaining account numbers at a later time.
There are no refunds. Ask any questions and see examples before paying. Once payment is received, it is final.
Price: $10