MQL Random EA
Summary

This EA places a single trade at a time in a random direction (buy or sell) and uses a simple TP & SL. A lot multiplier is also optional. Once a trade hits TP/SL, it will place another trade in a random direction. And so on. Since it only ever has 1 trade open at a time, it can be used on any broker. Which means it can be used on US brokers with the FIFO rule. Inputs are few and everything is based in Points too. So it can be used on any chart reliably and easily. You will be amazed how well a simple EA like this will perform.
Possible Uses
This can be used as a martingale strategy since there is an optional lots multiplier.
This EA can be used with the goal to make many trades in the hopes to at least break even. Many traders have accounts that give partial spread rebates back into their accounts. So even if the EA does not make profit itself, it can still result in your account increasing in profit because of the spread rebates. Since there is no hedging and since TP/SL can be adjusted to reasonable distances then brokers will have no problems paying rebates for each trade.
Inputs
There are only standard inputs in this EA. For example, lot size, TP, SL, and so on. They are self-explanatory and easy to use.
Notes
Since trades are made randomly, no two back tests will be the same and live testing will not be the same too.
If you do not want to use TP, SL, or the multiplier then set them to 0.
Inputs are based in Points and not Pips. These may not necessarily be the same for you. Set according to the type of account and chart you are using.
DLL imports must be enabled for this EA to work.
Forum
The official forum to post your comments, questions, concerns, or bug reports about the MQL Random EA can be found at Forex Zone Forum.
Example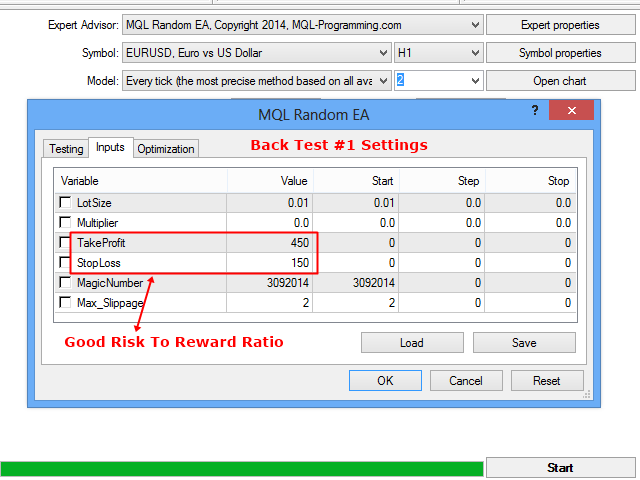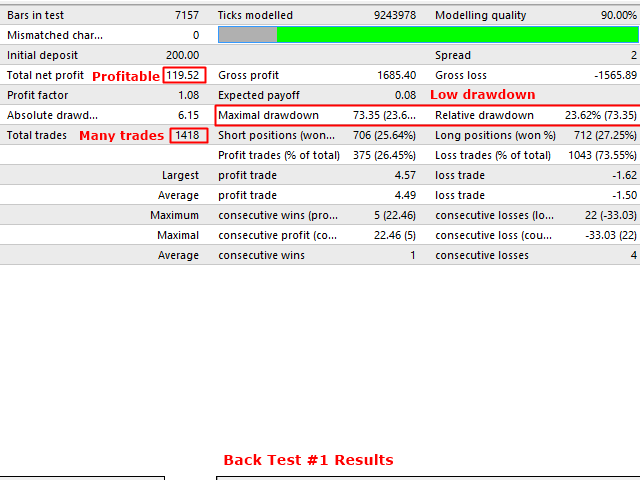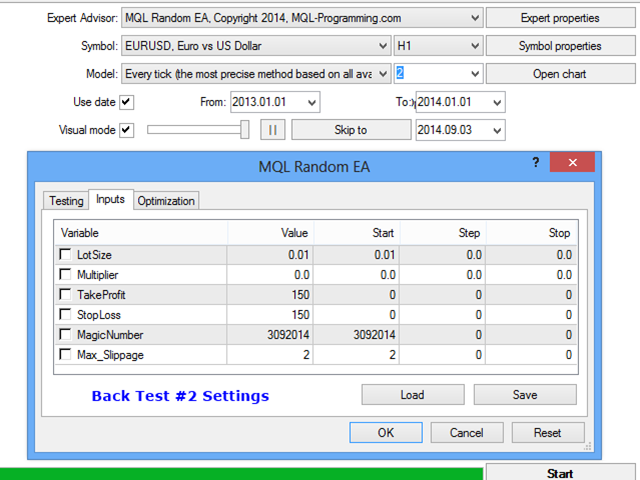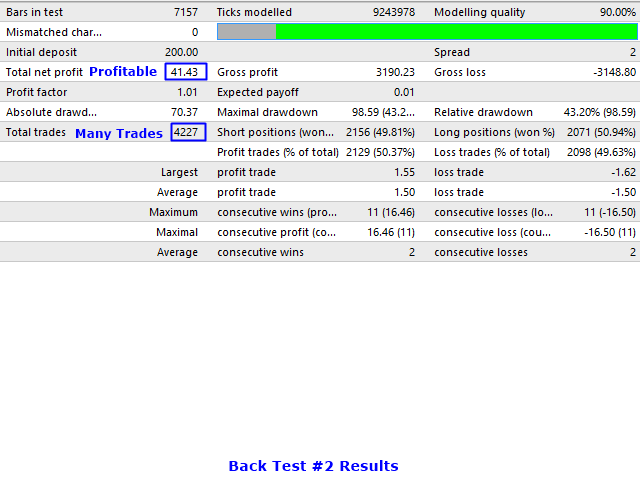 Download
The current version is v1.10. Updates will be made based on customer feedback.
This EA is FREE with no restrictions! Just use the link below to download instantly.
Post your questions or feedback on the official MQL Random EA forum page.
Please SHARE this EA to support our work!